One of our favorite things to enjoy in the summer is ice cream, especially on a warm and sunny afternoon. In 1984, President Ronald Reagan officially declared July National Ice Cream Month and proclaimed the third Sunday of July as National Ice Cream Day. It's the perfect time of year to celebrate the sweet treat, especially at Driftwood Cafe, our sister property on the St. Pete Pier. Whether you love hand-crafted ice cream, affogatos, sorbets or vegan delights, Driftwood Cafe has it all. 
Read below to see some of our favorite treats: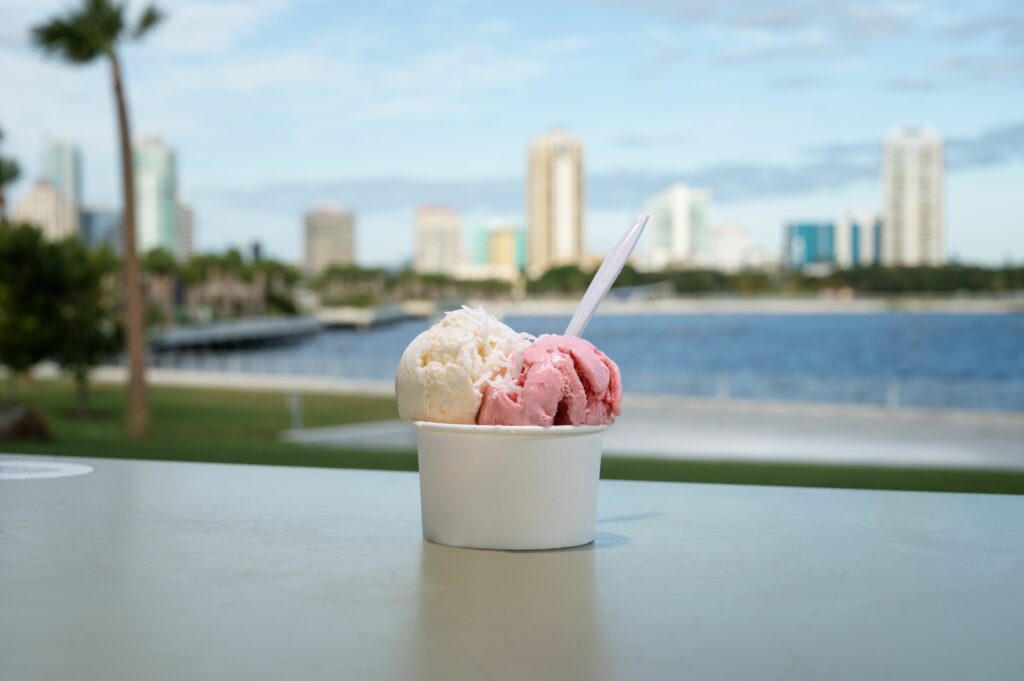 Handmade Ice Cream
Indulging in a scoop of creamy, frozen delight on a warm summer day is a timeless pleasure that brings a smile to faces of all ages. 
From classic favorites like velvety vanilla and rich chocolate to innovative creations bursting with caramel swirls, chunks of fruit, or decadent cookie bites, there's an ice cream flavor to suit every palate.
Did you know that Driftwood Cafe's ice cream is handmade by pastry chefs at The Birchwood Family of Brands? The handcrafted ice creams are created with love and care, using the finest ingredients to create a symphony of flavors that harmonize perfectly with the serene surroundings.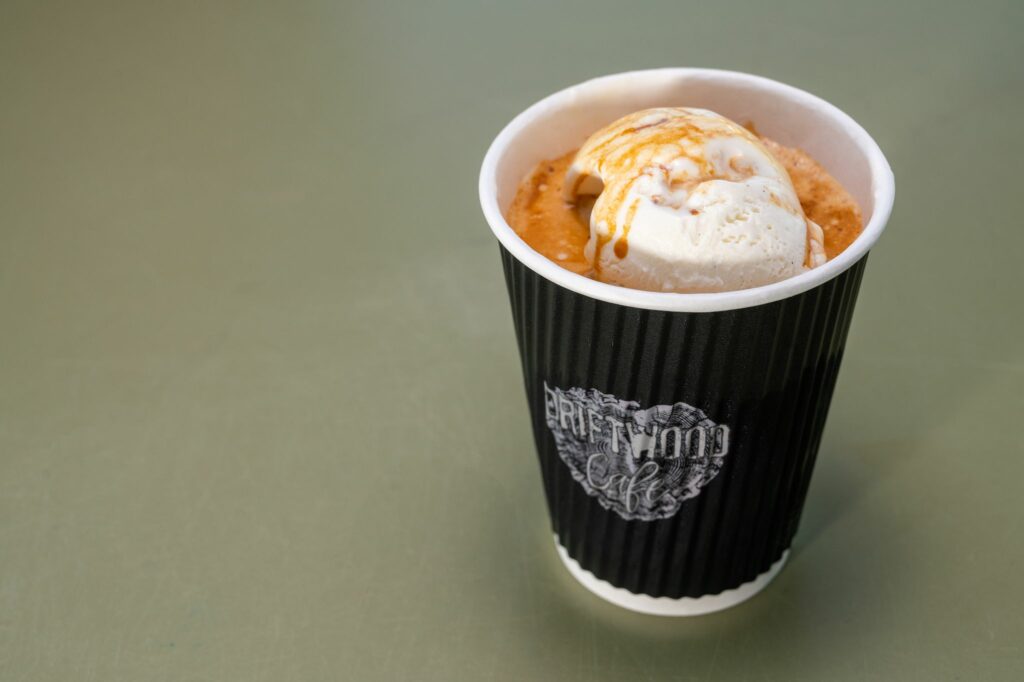 Affogato for the Coffee Aficionado 
Introducing the ultimate indulgence for coffee and ice cream aficionados: the Italian affogato. This delicious treat combines the bold richness of espresso with the velvety smoothness of ice cream. Picture a scoop of creamy vanilla ice cream luxuriously drowning in a shot of freshly brewed espresso, creating a marriage of flavors and textures that will captivate your senses.
Whether you're seeking a pick-me-up during a leisurely afternoon or a sophisticated dessert after a sumptuous meal, affogato is the perfect choice. So, take a moment to savor the decadence and let the marriage of coffee and ice cream transport you to a realm of pure bliss at the St. Pete Pier.
Dairy-Free Sorbets
Indulging in the delicious world of ice cream shouldn't be limited to dairy lovers alone. That's why Driftwood Cafe proudly offers a tantalizing array of dairy-free sorbets that will leave you enchanted. Whether you follow a vegan lifestyle or simply enjoy exploring new taste sensations, the dairy-free sorbets offer a guilt-free indulgence that will tantalize your taste buds. So, dive into a world of vibrant flavors and experience the joy of ice cream, without compromising your dietary preferences, at our welcoming cafe.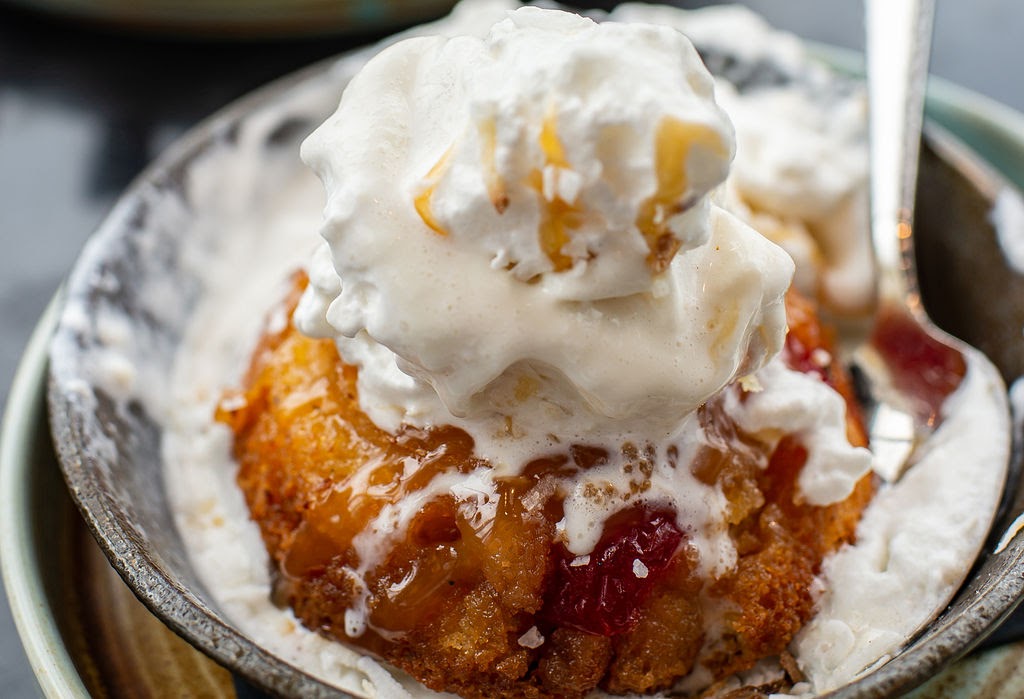 Stop By Teak For More Sweet Delights
Driftwood Cafe isn't the only place to satisfy your sweet tooth. If you're at the St. Pete Pier and visit Teak for a bite, prepare your taste buds for a tropical delight with the Pineapple "Right Side Up" Cake. 
This delightful creation begins with a luscious vanilla skillet cake, perfectly moist and infused with a hint of fragrant vanilla. Layered atop is caramelized pineapple, its sweetness intensified to create a heavenly pairing with the maraschino cherries that add a burst of vibrant color. As if that wasn't enough, a sprinkle of toasted coconut adds a delightful crunch and nutty aroma to the ensemble. And to complete this masterpiece, a generous scoop of velvety vanilla bean ice cream rests gently on top, slowly melting into the warm layers of cake and fruit. 
Each spoonful is a harmonious symphony of flavors, combining the tropical essence of pineapple, the comforting familiarity of cherries, and the luxurious creaminess of vanilla. Prepare to be transported to a paradise of taste with our Pineapple "Right Side Up" Cake – an exquisite dessert that is sure to leave you longing for another heavenly bite.
This July, treat yourself to something cool and irresistible when you visit the St. Pete Pier. Whether it's homemade ice cream, dairy-free sorbet or a decadent dessert, we know you will love all the treats Driftwood Cafe (and Teak) has to offer.